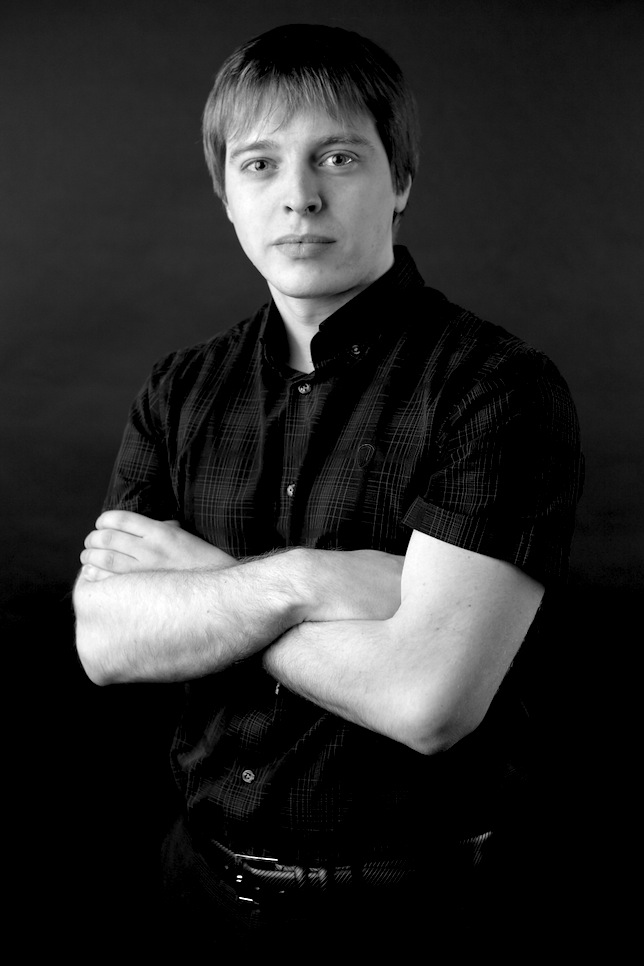 Other TrueColorsRadio team members:

Alexander Barsov
Responsible for
System design
Date of birth
25.10.1981
(41)
Place of birth
Russia, Moscow
On board since
02.09.2011
The way TrueColors Radio visually and functionally delivers music to its listeners is entirely Alexader's accomplishment.

Specifically, the entire interface including display of information about the tracks (cover, comments, lyrics), voting and charts, recommendations, the content management system, and much of the other functionality that highlights your visit to the TrueColors Radio was developed and implemented by Alexander.

Results like these are possible for a graduate of a relevant faculty, having work experience with internet technologies, not being too distracted by the musical component of the project. After all, someone has to solve the strictly technical problem, not float in the musical clouds, as many other members of the TrueColors Radio team typically do.