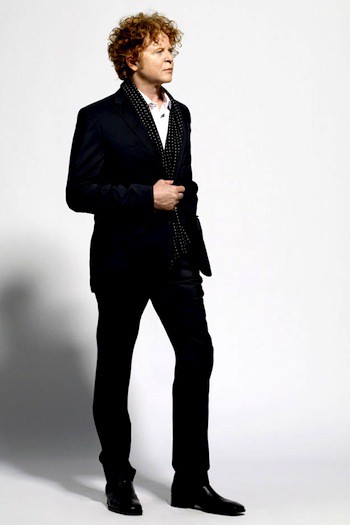 At TrueColorsRadio sings:
1.
Fake
118
3
AVG
2.
Sunrise
117
4
3.
Stars
115
3
AOsokina
4.
Your Eyes
105
4
5.
Money's Too Tight (To Mention)
97
9
6.
Something Got Me Started
81
4
7.
Holding Back The Years
64
2
8.
It's Only Love
53
2
9.
If You Don't Know Me By Now
49
0
10.
So Not Over You
47
2
11.
Go Now
44
2
12.
Never Never Love
41
0
Original name
Mick James Hucknall
Date of birth
08.06.1960
(62)
Place of birth
Denton, Lancashire, UK
Total songs:
12
Likes:
931
Dislikes:
35
Awards
1992 - Brit Awards for Best British Group
1993 - Brit Awards for Best British Group
50 millions albums were sold over 25 years

Hucknall was born as an only child. His mother left him when he was three; the upheaval caused by this event inspired him to write "Holding Back the Years". He was raised by his father, Reginald (1935–2009), a barber in Stockport. He attended Audenshaw School. It would not be until the mid-1990s that he would finally reconnect with his mother, Maureen, who was by then living in Dallas. As of a 2008 interview, he had only seen her on two occasions since she first abandoned the family.

Hucknall was among the people present at the Lesser Free Trade Hall in Manchester in June 1976 where the Sex Pistols were playing. His interest in the music scene led to the launch of his career in the late 1970s, when he was part of the formation of the band Frantic Elevators.
The Frantic Elevators released four singles, including a version of "Holding Back the Years", which he later recorded with Simply Red.
As lead singer and core member of Simply Red, he has become the identifiable face of the band. His face and long curly red hair were featured prominently on album artwork and in videos.


In October 2009, Mick appeared at a charity performance as vocalist for a re-formed version of Faces, replacing Rod Stewart. In May 2010, it was announced that the new Faces line-up with Mick as frontman would be performing festival shows in 2010, followed by a world tour in 2011.
Hucknall and his partner, Gabriella Wesberry, had a daughter, Romy True Hucknall, in June 2007. Hucknall and Wesberry married on 25 May 2010, at the 16th-century Forter Castle in Glenisla, Perthshire, Scotland. He spends a considerable amount of time in Ireland, where he purchased the Glenmore Estate in County Donegal.

Along with American actors Johnny Depp, John Malkovich and Sean Penn, Hucknall part-owned the Parisian restaurant-bar Man Ray.
He co-owns Ask Property Development, a company that constructs city squares and public buildings.
He spends much time in Catania, Sicily, where he produces wines under the label "Il Cantante" (The Singer).
Hucknall is a Manchester United fan.
He has dated a handful of celebrities throughout his career. In 2010, Hucknall admitted that in his most successful years, between 1985 and 1987, he would have sex with about three women a day and described himself as a sex addict.

The note prepared by
Darya Denisova