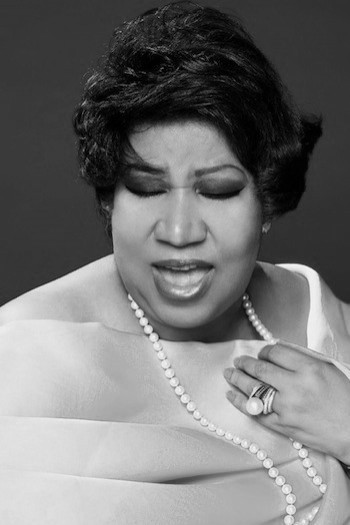 At TrueColorsRadio sings:
1.
I Knew You Were Waiting (For Me)
139
23
Lapshin
2.
Love All The Hurt Away
136
11
Lapshin
3.
I Say A Little Pray For You
92
2
4.
Respect
41
13
5.
Sisters Are Doin' It For Themselves
18
1
Mik3
Original name
Aretha Franklin
Date of birth
25.03.1942
(76)
Place of birth
Detroit, Michigan, U.S.
Total songs:
5
Likes:
426
Dislikes:
50
Awards
Recipient of a Presidential Medal Of Freedom honor (the U.S.A.'s highest honor)
17 Grammy Awards
Grammy Lifetime Achievement Award
Hollywood Walk of Fame star
Grammy Living Legend Award.

Aretha Louise Franklin, the Queen Of Soul, was born in the family of Barbara (née) Siggers and Clarence LaVaughn Franklin. Her father was an itinerant preacher, while her mother was an accomplished piano player and vocalist.

Franklin's mother died on March 7, 1952, prior to her tenth birthday. Just after her mother's death, Aretha began singing solos at New Bethel, debuting with the hymn, "Jesus, Be a Fence Around Me". Four years later, her father began managing her, bringing her on the road with him during his so-called "gospel caravan" tours for her to perform in various churches. He helped his daughter get signed to her first recording deal with J.V.B. Records. After turning 18, Aretha confided to her father that she aspired to follow Sam Cooke to record pop music. Serving as her manager, C. L. agreed to the move and helped to produce a two-song demo that soon was brought to the attention of Columbia Records.


In January 1961, Columbia issued Aretha's debut album, Aretha: With The Ray Bryant Combo. Franklin would record for Columbia constantly throughout the first half of the '60s, notching occasional R&B hits (and one Top Forty single, "Rock-a-bye Your Baby with a Dixie Melody"), but never truly breaking out as a star. Her work at Columbia was considerably tamer than what was to follow, and suffered in general from a lack of direction and an apparent emphasis on trying to develop her as an all-around entertainer, rather than as an R&B/soul singer.

When Franklin left Columbia for Atlantic, producer Jerry Wexler was determined to bring out her most soulful, fiery traits. In fact, that was to be her only session actually at Muscle Shoals, but much of the remainder of her '60s work would be recorded with the Muscle Shoals Sound Rhythm Section. The combination was one of those magic instances of musical alchemy in pop: the backup musicians provided a much grittier, soulful, and R&B-based accompaniment for Aretha's voice, which soared with a passion and intensity suggesting a spirit that had been allowed to fly loose for the first time.

In the late '60s, Franklin became one of the biggest international recording stars in all of pop. Many also saw Franklin as a symbol of Black America itself, reflecting the increased confidence and pride of African-Americans in the decade of the civil rights movements and other triumphs for he Black community. Franklin was able to maintain creative momentum, in part, because of her eclectic choice of material, which encompassed first-class originals and gospel, blues, pop, and rock covers, from the Beatles and Simon & Garfunkel to Sam Cooke and the Drifters. She was also a fine, forceful, and somewhat underrated keyboardist.

Aretha is a mother of four sons. She had been romantically linked to musicians such as Sam Cooke and Dennis Edwards, former frontman of The Temptations in the past. Among some of Franklin's music business friends include Dionne Warwick, Chaka Khan, Gladys Knight, Mavis Staples and Cissy Houston, who began singing with Franklin on background as member of the Sweet Inspirations.

In 2010, Franklin canceled a number of concerts after she decided to have surgery for an undisclosed tumor. Discussing the events in 2011, she stated the surgery Franklin had would "add 15 to 20 more years" to her life. She denied that the ailment had anything to do with pancreatic cancer as it was rumored. In May of 2013, Franklin canceled two performances to deal with an undisclosed medical treatment. Later in the same month, Franklin canceled three more concerts in June and plans to return to perform in July.
The note prepared by
Natali Chapliuk