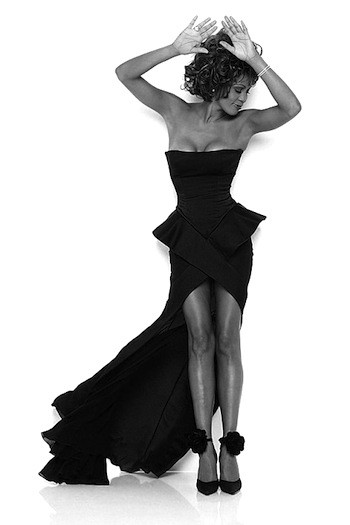 At TrueColorsRadio sings:
1.
Run To You
135
6
2.
Million Dollar Bill
134
14
Lapshin
3.
I'm Every Woman
91
10
4.
I'm Your Baby Tonight
90
15
5.
Greatest Love Of All
89
3
Nadya_Zhe
6.
I Have Nothing
89
3
7.
I Wanna Dance With Somebody (Who Loves Me)
89
8
8.
So Emotional
84
8
9.
How Will I Know
71
6
Nadya_Zhe
10.
You Give Good Love
69
5
11.
It's Not Right But It's Okay
64
12
12.
Saving All My Love For You
58
3
13.
Just The Lonely Talking Again
57
11
14.
Celebrate
46
8
Gritsouk
15.
Exhale (Shoop Shoop)
46
12
16.
Step By Step
45
7
Original name
Whitney Elizabeth Houston
Date of birth
09.08.1963
(48)
Place of birth
Newark, New Jersey, USA
Total songs:
16
Likes:
1257
Dislikes:
131
Awards
Houston was the most awarded female artist of all time, according to Guinness World Records, with two Emmy Awards, six Grammy Awards, 30 Billboard Music Awards, 22 American Music Awards, among a total of 420.

At the age of 11, Houston started performing as a soloist in the junior gospel choir at the New Hope Baptist Church in Newark, where she also learned to play the piano.
Houston spent some of her teenage years touring nightclubs where her mother Cissy was performing, and she would occasionally get on stage and perform with her. In 1977, at age 14, she became a backup singer on the Michael Zager Band's single "Life's a Party". At age 15, Houston sang background vocals on Chaka Khan's hit single "I'm Every Woman", a song she would later turn into a larger hit for herself on her monster-selling The Bodyguard soundtrack album.


Her debut album, 'Whitney Houston', was released in 1985 and became the biggest-selling album by a debut artist. Several hit singles, including 'Saving All My Love For You', 'How Will I Know', 'You Give Good Love', and 'The Greatest Love of All', were released from the album, setting her up for a Beatles-beating seven consecutive US number ones. The album itself sold 3 million copies in its first year in the US and went on to sell 25 million worldwide.
The 1987 follow-up album, 'Whitney', which included the hits 'Where Do Broken Hearts Go' and 'I Wanna Dance With Somebody', built on her success but it was the 1992 film The Bodyguard (1992) that sealed her place as one of the best-selling artists of all time. While the movie itself and her performance in it were not highly praised, the soundtrack album and her cover of the Dolly Parton song 'I Will Always Love You' topped the singles and albums charts for months and sold 44 million copies around the world.
That same year she married singer Bobby Brown with whom she had her only child, their daughter Bobbi Kristina Brown in March 1993.
After spending much of the early and mid-1990s working on motion pictures and their soundtrack albums, Houston's first studio album in eight years, the critically acclaimed My Love Is Your Love, was released in November 1998. Though originally slated to be a greatest hits album with a handful of new songs, recording sessions were so fruitful that a new full-length studio album was released. The album had a more funkier and edgier sound than past releases and saw Houston handling urban dance, hip hop, reggae, mid-tempo R&B, torch songs, and ballads all with great dexterity.

Houston is a mezzo-soprano. She came in third on MTV's 22 Greatest Voices , sixth on COVE's list of the 100 Best Pop Vocalists with a score of 48.5/50, and thirty-fourth on Rolling Stone 100 Greatest Singers list.
The note prepared by
Nadya Zhebina