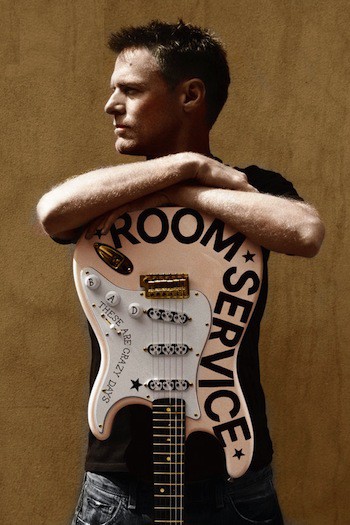 At TrueColorsRadio sings:
1.
Inside Out
161
5
2.
You Are Still Beatiful To Me
160
2
AVG
3.
Run to You
128
2
4.
Have You Ever Really Loved A Woman
106
2
5.
Let's Make A Night To Remember
95
0
6.
It's Only Love
44
5
Original name
Bryan Guy Adams
Date of birth
05.11.1959
(63)
Place of birth
Kingston, Ontario
Total songs:
6
Likes:
694
Dislikes:
16
Awards
1 American Music Awards
1 Grammy Award
18 Juno Awards
1 MTV Video Music Awards
Was nominated for:
Golden Globe Awards
Academy Awards
LeadAward for photography in 2006

Adams was born to parents who had emigrated from England in the 1950s., Adams' father joined the Canadian Army, followed by a stint with the United Nations as a peace keeping observer, and finally as a Canadian diplomat. Adams grew up traveling around the world with his parents, with his father's diplomatic postings in Europe and the Middle East. He traveled through the United Kingdom, and the Middle East, and spent more than four years in Birre, Cascais, 25 km near Lisbon, Portugal and a year in Vienna, Austria. After his parents divorced in 1973, Adams and his mother returned to settle in Vancouver, British Columbia.

From the ages of 14–18, Adams worked as a dish washer to save money for a proper guitar. He started auditioning as a guitarist while rehearsing his own band in his mother's rented basement in North Vancouver. Adams elected to sing until they found a singer, but they never found one, and his auditioning landed him a few jobs, with bands like Shock and Sweeney Todd, who in 1976 released If Wishes Were Horses with the 16-year-old Adams as the singer.
He quit school to play nightclubs and go on the road and upon his return he settled into the Vancouver studio scene, working as a background vocalist for the CBC and working with keyboardist Robbie King, whom Adams attributes as having given him his first paying session.


Adams has been a vegan since 1989 and was also a nominee for PETA's "Sexiest Vegetarians of the Year".
To support the peace in Georgia, Adams played a special outdoor concert in Tbilisi, on 19 September 2008.
Adams works as a photographer as well as musician, aside from being published in British Vogue, L'uomo Vogue, Harper's Bazaar, Esquire, Interview magazine and i-D, among others, he has also shot advertising campaigns for Guess Jeans, Sand, Converse, Montblanc, John Richmond, Fred Perry, and more recently for Escada.

Adams never comments on his personal life and sets a high value on privacy:
"I just don't think it's anyone's business. I've always been very private: it suits me."
The result is that very little private information is publicly known about him. Even AllMusic, a major source of information on music and musicians, has at the performer's request removed all information on Adams and his music.
Adams is unmarried. He has a daughter, Mirabella Bunny (born 22 April 2011), together with Alicia Grimaldi who is also a trustee and co-founder of his foundation. Adams announced via Facebook the birth of his second daughter, Lula Rosylea, on 14 February 2013.
Adams is vegan, and has homes in Chelsea, London, and Paris, France.
Adams stated that he is an atheist in a 2010 tweet.
The note prepared by
Darya Denisova