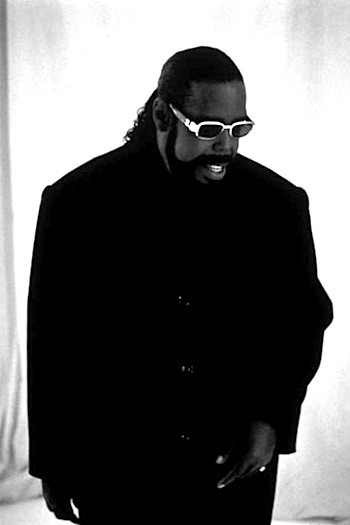 At TrueColorsRadio sings:
1.
Never Never Gonna Give You Up
108
22
2.
The Secret Garden (Sweet Seduction Suite)
99
18
3.
Love Makin' Music
93
21
Gritsouk
4.
Baby's Home
93
22
Ed
5.
Just The Way You Are
86
20
6.
Quiet Time
75
14
Mik3
7.
In Your Wildest Dreams
72
15
Gritsouk
8.
Playing Your Game Baby
71
16
9.
Dark And Lovely
69
13
10.
All Around the World
65
6
11.
Put Me In Your Mix
63
20
Anna
12.
Let The Music Play
56
15
13.
Its Only Love Doing Its Thing
40
20
14.
Can't Get Enough Of Your Love Baby
39
17
Original name
Barry Eugene Carter
Date of birth
12.09.1944
(58)
Place of birth
Galveston, Texas, U.S.
Total songs:
14
Likes:
1029
Dislikes:
239
Awards
During the course of his career in the music business, White achieved 106 gold albums worldwide, 41 of which also attained platinum status. White had 20 gold and 10 platinum singles, with worldwide sales in excess of 100 million.
"Staying Power" won him his only two Grammy Awards in the categories Best Male R&B Vocal Performance and Best Traditional R&B Vocal Performance.

Barry White grew up in the high-crime areas of South Central Los Angeles. White was the elder of two brothers; his brother Darryl is 13 months younger. He grew up listening to his mother's classical music collection, and first took to the piano emulating what he heard on the records. His introduction to music led to him playing piano on Jesse Belvin's 1956 hit single, "Goodnight My Love."

During his teenage years, White and his brother got involved with crime and gang activity. At age 17, he was jailed for four months for stealing $30,000 worth of Cadillac tires. While in jail, White listened to Elvis Presley singing "It's Now or Never" on the radio, an experience he later credited with changing the course of his life.

After his release from jail, he left gang life and began a musical career at the dawn of the 1960s in singing groups. He made several records during the early '60s, under his own name (Barry Lee), and as a member of the Upfronts, the Atlantics and the Majestics. However, he found greater success offstage, guiding the careers of others, including Felice Taylor and Viola Wills.

In 1969, White formed the group Love Unlimited, a female vocal trio made up of Diane Taylor, Glodean James (his future wife) and her sister Linda. He also founded the Love Unlimited Orchestra, a 40-piece ensemble to accompany himself and the singing trio, for which he conducted, composed and arranged. Love Unlimited's success in 1972 can in large part be attributed to White's throaty vocals in such hits as "Walkin' In The Rain With The One I Love."


In 1979 he launched his own label, Unlimited Gold, with CBS/Columbia Records. Although White's success on the pop charts slowed down as the disco era came to an end, he maintained a loyal following throughout his career.

A 1970s nostalgia fad allowed White to enjoy a renewed wave of popularity in the 1990s.In 1996, White recorded the duet "In Your Wildest Dreams" with Tina Turner. 1996 also saw the release of Space Jam and its soundtrack, on which White had a duet with Chris Rock, called "Basketball Jones," a remake of Cheech & Chong's "Basketball Jones" from 1974.

Barry's deep velvety voice was his greatest asset and, throughout his career, he also undertook work as a voice actor. His voice was featured in several episodes of 'The Simpsons', including the famous 'Whacking Day' sequence. Here, Barry used his deep bass voice played though speakers on the ground, in order to attract snakes. He was also offered the opportunity to do the voice for the part of Chef in the cartoon series 'South Park' but turned it down on religious grounds; Barry was a highly devout Christian and said that he was uncomfortable with the irreverent humour of South Park. The South Park part Barry rejected eventually went to Isaac Hayes.

Throughout his life, he struggled to keep his weight problem under control, as this had led to chronically high blood pressure. Sadly, in the autumn of 2002, he was diagnosed with renal failure, and began receiving dialysis. He subsequently suffered a stroke in May 2003, which caused him to withdraw from public life.
The note prepared by
Natali Chapliuk